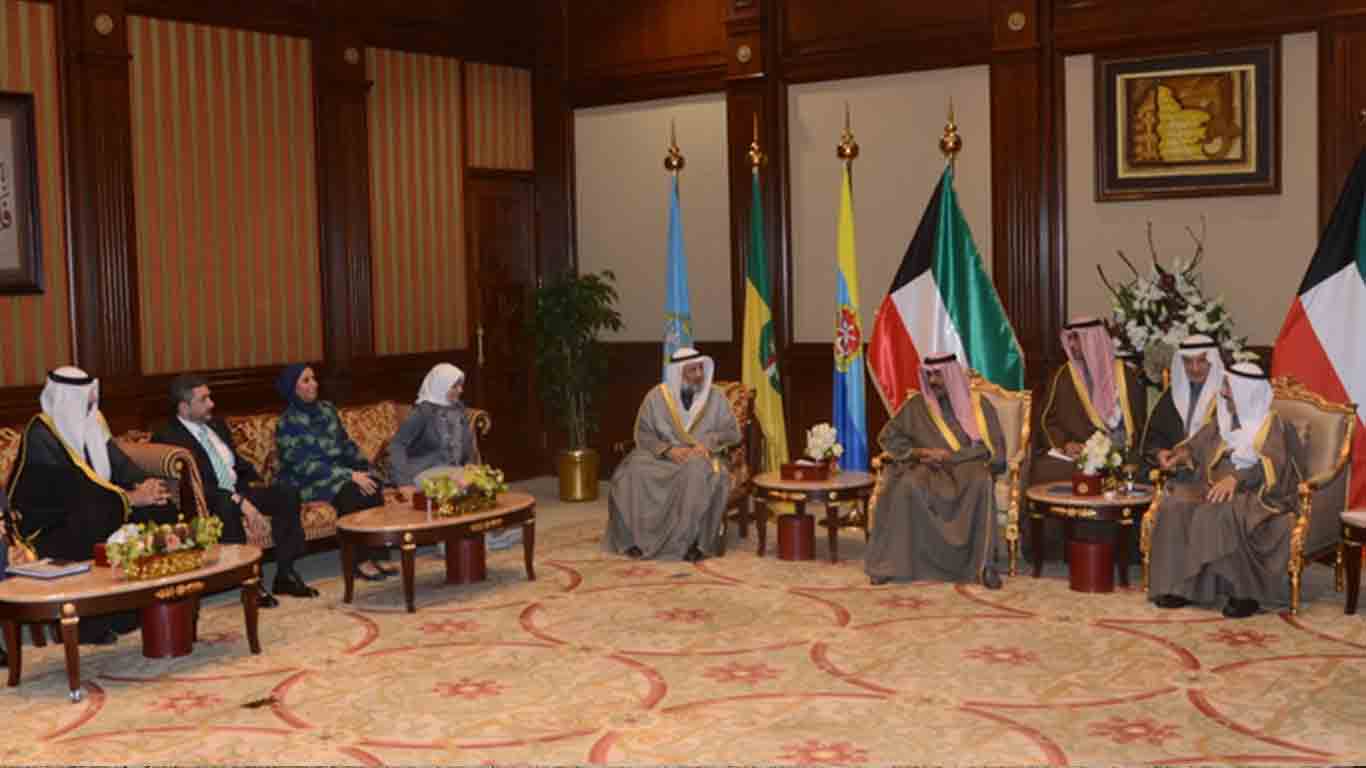 Minister of Public Works, Minister himself, Eng. Abdulrahman Abdulkareem Al-Mutawaa and The Undersecretary Eng. Awatef Soliman Al-Ghoneim and accompanied by Limak Group of Companies Chairman Mr. Nihat Özdemir visit with His Highness the Emir of Kuwait, Sheikh Sabah Al-Ahmad Al-Jaber Al-Sabah earlier today and shared with His Highness the latest developments on the company activities in the country.
H.H. the Amir Sheikh Sabah Al-Ahmad Al-Jaber Al-Sabah underscored that work on a project to build a new terminal at Kuwait Int. Airport should be unimpeded, praising the efforts of those involved in the project which will increase passenger capacity and provide high standards of comfort and streamline travelling experience.
The Minister of Public Works noted that the project is on track with an expected timeframe of six years, adding that several meetings are in the works with the aim of expecting the completion of the project. Stating that it was promised that the airport will be ready within three to four years and no effort will be spared by Kuwait to ensure that the project will be completed timely manner.